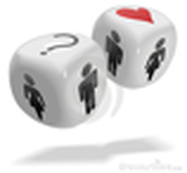 No currently being offered, but if interested, get in touch! BEING SINGLE IN NYC: Finding Balance and Understanding Your Needs
A Group for Men and Women in their 20's through 40's
This workshop/group will offer perspective and guidance
on navigating the turbulent waters of being single in the Big Apple.
FILL OUT AN
AVAILABILITY SURVEY
TO REGISTER TODAY!
Dating in New York City is notoriously difficult. There seem to be so many people to choose from, but getting someone to actually MAKE A CHOICE, to choose YOU and focus on really getting to know you, can seem nearly impossible. At a time when online dating is ubiquitous and people use texting and tweeting to substitute for more substantive communication, people may feel confused about what they want or at a loss as to how to get it.
Issues explored will include:
Special challenges when dating in NYC
Moving out of fantasy and into reality (i.e. the "expectation problem")
Understanding your needs and communicating them clearly
Monogamy v. polyamory
How to deal with rejection (both as the rejector and the rejected)


---
THIS 3-HOUR WORKSHOP WILL BE HELD in Manhattan
FEE: $100 (a sliding scale will be considered in cases of financial need)
If you'd like to attend, please fill out an Availability Survey asap and return it to susan@therighthelp.com.
The location will be chosen to be convenient to as many participants as possible.