FOR MORE INFORMATION, CALL OR EMAIL TODAY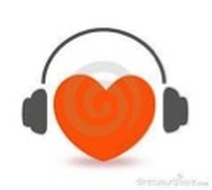 Non-Traditional Choices*:
A group for women in their 20's through 40's seeking insight and new skills *aka Better Relating 123
:
1. Know Yourself 2. Understand Others 3. Communicate Skillfully
Women in this country have never before had so much freedom to make choices about how to live their lives. With freedom comes responsibility; it can be overwhelming to deal with questions about who you are, whom to love and how to support yourself. In this workshop, we will come together to explore the highs and lows of being an independent woman in the 21st c.
Topics will include:
Myths and expectations: where do we learn to want what we want and feel how we feel?
Conflicts and limits: how do we reconcile competing desires and balance the need to explore possibilities with the need to make choices and commitments?
Roles and relationships: whether with family, friends, colleagues or lovers, how do we set boundaries, cultivate connection and communicate our needs?
Issues will include:
Self-esteem * Styles of Attachment * Communicating w/ Compassion
AND
Honesty
* Sexuality * Tribal Imprinting * Relaxation and Energy Awareness
A group with this focus has been meeting regularly every two weeks since last October.
Members have found it enormously helpful and continue to grow, support one another and appreciate the resource the group provides them. There is room to add a new member or two and if there is sufficient interest and/or a second group may be formed.
WHEN:
TBD
COST:
$65/group/member (a sliding scale will be considered, but insurance will not be accepted)
LOCATION:
Susan's Manhattan Office
If interested, please email susan@therighthelp.com or call 212-592-4074.
---