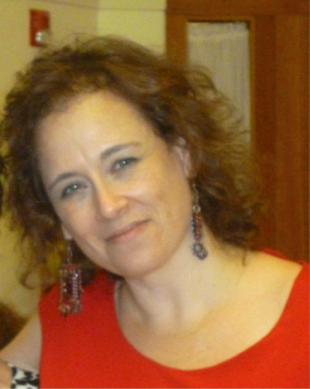 Asking for help isn't always easy.

Finding the right help can sometimes seem impossible.

My name is Susan Epstein. I'm a Licensed Clinical Social Worker in private practice in Manhattan. In over 20 years of professional experience, I've helped people from many different backgrounds overcome a variety of problems. Whether you are looking for a therapist, a creative or professional consultant or a life coach, I'd be happy to explore what your needs and goals are and whether I might be able to help you fulfill them.

Nothing can take the place of talking and meeting directly, but I hope this website offers a good introduction, makes me a little less of a stranger and makes your search for help a little easier.


---
MY APPROACHI
work very effectively with clients who seek active engagement with their problems. I bring a great deal of empathy and warmth to my work and I also know how/when to push my clients gently forward so real change can take place.
O
nce I understand how you see your problems and what you've already tried to address them, I'll draw on a range of
techniques
(traditional talk therapy, EMDR, action-incorporating Psychodrama, cognitive-behavioral intervention, goal-oriented coaching, mindfulness and creative arts approaches) to create a process uniquely suited to your strengths and struggles. We'll work together until you achieve your goals.
M
y specialty is using
action methods
, especially to address trauma. I studied extensively at the
Ackerman Family and Psychodrama Training Institutes
and this shaped my
Systems
orientation. My unique approach incorporates role-playing and meditation/mind-body awareness techniques to help clients develop emotional intelligence, foster self-awareness and understanding and achieve real behavioral change. These techniques are also powerful in the context of
GROUP THERAPY
, another specialty I've developed ever since being a Groupwork Major in Social Work School.
M
ore recently, my continuing studies have led me to become knowledgable about EMDR (aka Eye Movement De-Sensitization Reprocessing) and Body Work techniques that are especially useful in treating people suffering from PTSD and other disturbing symptoms which are increasingly recognized as being effects of unprocessed emotional experience from the past. For more on the current treatment approaches that are increasingly bringing relief to millions of people, see Treating Trauma, a newly added page here on my website.
M
y life experience is varied and includes contact with people from the most disadvantaged to the most privileged spheres of our society. It's very important to me to treat my clients with tremendous respect. I will never pretend that I know you better than you know yourself. What I can offer is knowledge, experience and the ability to engage you in a process through which you will gain insight into yourself. I can help you learn to appreciate your strengths, discover and develop new capacities and rid yourself of old beliefs and habits that may no longer be serving your best interests.