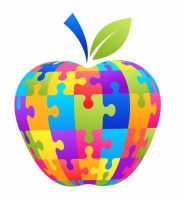 MOVE into ACTION

WORKSHOPS and GROUPSThese groups and workshops will use a combination of talk therapy, psychodrama and other action methods, mindfulness meditation, art therapy and body-centered interventions, to allow individual participants to address personal issues, give and get support. Clients will come to understand dynamics from their lives outside the group by exploring the dynamics inside the group. Susan will establish a confidential, respectful and mutually supportive environment in which all participants will contribute and receive one another's attention.
FILL OUT AN
AVAILABILITY SURVEY
TODAY IF YOU ARE INTERESTED IN ANY OF THE GROUPS OR WORKSHOPS BELOW
* * * * * * * * * * * ONGOING GROUPS

---Will have 3-7 members and will be offered weekly, bi-weekly or monthly;
---Participants will initially be asked for an initial commitment of 3-6 months;
--Fee per session is $65, but if that is not affordable, a sliding scale may be agreed on.
Dealing with the Past, Staying in the Present: 
Coming to Terms with Childhood and Becoming an Empowered Adult (for men and women, 20's through 50's)


Non-Traditional Choices - aka Better Relating 123:
A Group for Women Living Fully, Grappling with Work, Love and Family and Seeking Insight and New Skills (ages 20's-40's)


Please fill out an Availability Survey/Group Application if you are interested in learning more about the groups above.
* * * * * *
SELF-CONTAINED, 3-HOUR WORKSHOPS (Details TBA)
Couples Therapy for One:

TBA
A Group for Current or Former Partners of Difficult, Addicted and/or Traumatized People Who Refuse to Get Help
(ages 20's and up)
Holiday Support & Family Prep: TBA'Tis the season to be jolly..
...well isn't that a lot of pressure...
(for anyone who finds the holidays stressful)
New to New York City:
TBA
CLICK ON EACH
TITLE
ABOVE TO LEARN MORE
Putting a good group together takes time, so if you're at all interested, please get in touch right away. I'd be glad to discuss your needs and help you decide whether one of these groups may be right for you.
Wonderful things happen in ongoing group psychotherapy...especially action-oriented group psychotherapy.
...MOVE INTO ACTION and MOVE FORWARD!
* * *
---